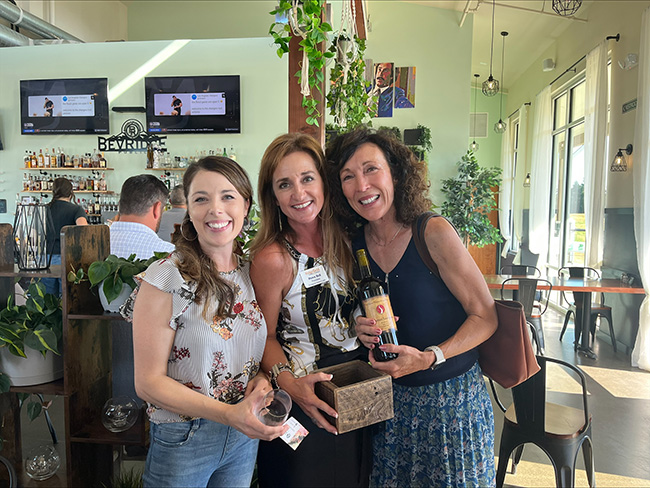 RCC: Please give a little background or history on your business, and describe the business/services.
We are a locally owned bar and grill. Family friendly serving pub fare, craft cocktails and local beer and wine
BevRidge Public
Web: www.bevridgepublic.com
RCC: Please share some highlights about your business – unique offerings, employee benefits, community involvement – things you're proud of that stand out.
We love to support the community as much as we can. We purchase local produce, wine and beer. We love to give back to local charities and do-gooders. The community that comes in and supports us, allows us to support them and the community as a whole.

RCC: What do you like most about being part of the Ridgefield community? (If you're located outside of Ridgefield, please talk a little bit about how your business ties into the area).
Charlie and I feel so loved and welcomed. The amount of generosity and kindness we've witnessed keeps us going every day and makes BevRidge such a fun space.

RCC: Is there anything else you'd like to share or call out in your Member Spotlight?
Ridgefield is home and we love being apart of it.