RCC: Please give a little background or history on your business, and describe the business/services.
Windy Hills Winery has been open for five and half years now growing grapes, making and serving wine. We are utilizing our family farm land that has been everything from strawberry fields to a cattle ranch to a Christmas Tree farm and now vineyard and winery. We not only offer wine and other beverages but also event space for business meetings, company parties, fundraisers, dinners, music events, weddings and many other fun things.
Windy Hills
Address: 1346 S 38th Ct
Ridgefield, Washington 98642
Web: Windyhillswinery.com
RCC: Please share some highlights about your business – unique offerings, employee benefits, community involvement – things you're proud of that stand out.
A couple of highlights that we are proud of are the raising of over a million dollars in fundraisers for our local nonprofit community partners at events at our winery and providing a place that the whole family can come to and enjoy being together with other family and friends. We have had many anniversaries, birthdays, marriage proposals, celebrations of life, spring markets, baby showers, bridal showers just to name some of the activities that has made Windy Hills Winery part of the community.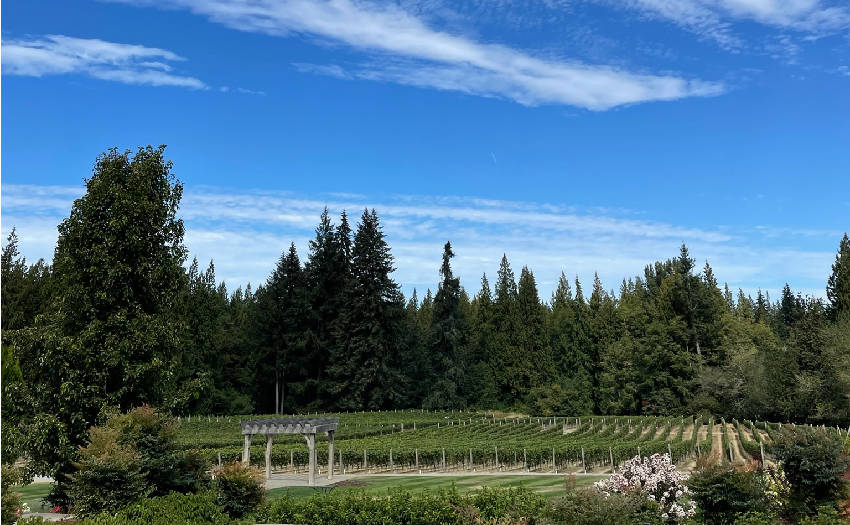 RCC: What do you like most about being part of the Ridgefield community? (If you're located outside of Ridgefield, please talk a little bit about how your business ties into the area).
Since our family has been here for over 60 years we have a deep appreciation of the history of the families that have lived here and the how their farms, some that are now housing developments, looked and were farmed. There is a picture of the city of Ridgefield in our tasting room from 1953 where new members of our community can see how Ridgefield has both changed and stayed the same at the same time. A community can only be as good as the people living in it and we look forward to sharing our knowledge and appreciation of the great community that we have. We are excited what the future holds for Ridgefield and we are glad to be apart of that future.

RCC: Is there anything else you'd like to share or call out in your Member Spotlight?
Windy Hills Winery is open Friday from 3pm to 7pm, Saturday 12pm to 6pm and Sunday 12pm to 5pm. We feel blessed and fortunate in the support that the community has shown Windy Hills Winery and our family both now and long before we even had opened.