RCC: Please give a little background or history on your business, and describe the business/services.
We offer a luxury alternative to porta potty's. Our units have AC/heat, music, flushing toilets and running water sinks. Our clients say it is like walking into their own bathroom at home! We bought our first trailer in 2014. Steady growth over the past few years has allowed us to expand to our current inventory of 36 trailers ranging in size from single stall to 10 station. In addition to our restroom trailers, we offer restroom/shower combination units.
Royal Restrooms
Address: Open to view restrooms by appointment only
Web: www.oregonportablerestrooms.com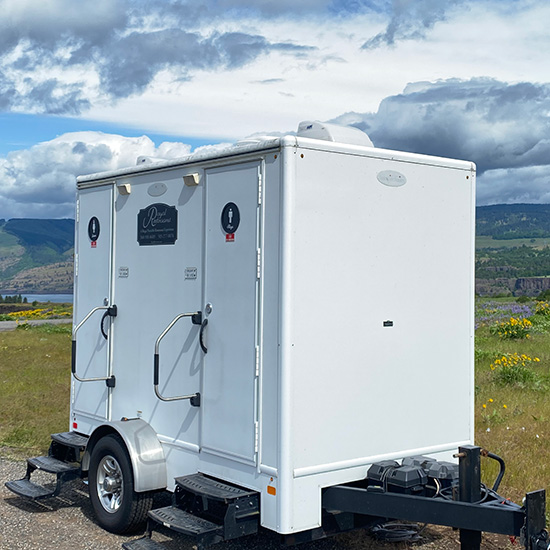 RCC: Please share some highlights about your business – unique offerings, employee benefits, community involvement – things you're proud of that stand out.
We are proud to be a family owned and operated business. This allows us the flexibility to partner with local charities and fundraisers. We are blessed that our business has been able to donate restrooms for many amazing causes.

RCC: What do you like most about being part of the Ridgefield community? (If you're located outside of Ridgefield, please talk a little bit about how your business ties into the area).
We love living in Ridgefield and getting to be a part of so many weddings and events that happen in our small (yet growing) community!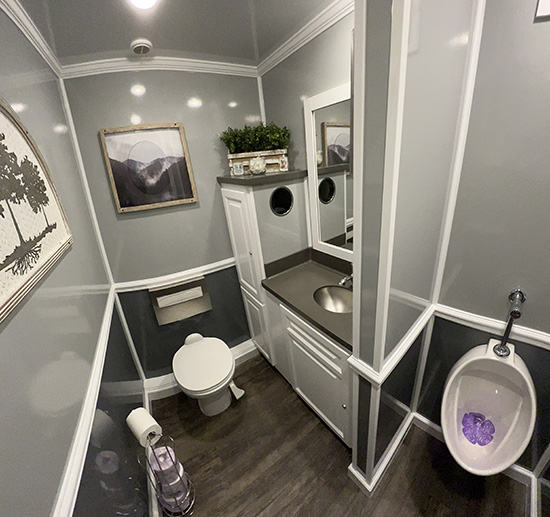 RCC: Is there anything else you'd like to share or call out in your Member Spotlight?
We appreciate all of the people that support our small local business!