Location: Riverview Community Bank
Address: 4405 S. Settler Dr., Ridgefield, WA (Pioneer Village)
Date: Wednesday, February 16, 2022
Time: 10:30am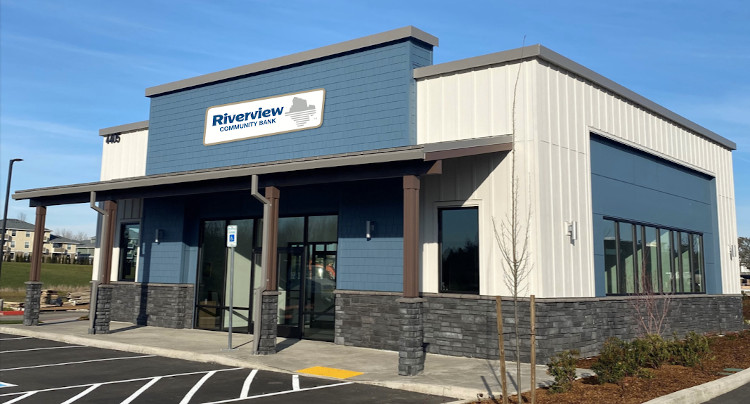 The Ridgefield Chamber of Commerce will be holding a Ribbon Cutting Ceremony on Wednesday February 16, 2022 at 10:30 am for the new branch opening of Riverview Community Bank. The Ridgefield Chamber of Commerce is pleased to officiate at this Ribbon Cutting Ceremony.
The Pacific Perks beverage cart will be available. And, because Ridgefield is Spudder country, they will also be serving baked potatoes! This event will feature Riverview staff, community partners, communitv leaders, customers and elected officials. It's a community event with a traditional ribbon cutting to open the doors.