The Ridgefield Chamber of Commerce features a new member in the Member Spotlight segment each month so they can describe their business in greater detail. For the month of March 2022, we are pleased to shine the spotlight on Ridgefield Craft Brewing. We asked our friends at Ridgefield Craft Brewing some questions about the business and how they see themselves as unique in the Ridgefield community. Here is what they shared with us.
Update – this month's Wine Down Wednesday event will be held at Ridgefield Craft Brewing! Check the details for our monthly Wine Down Wednesday event here.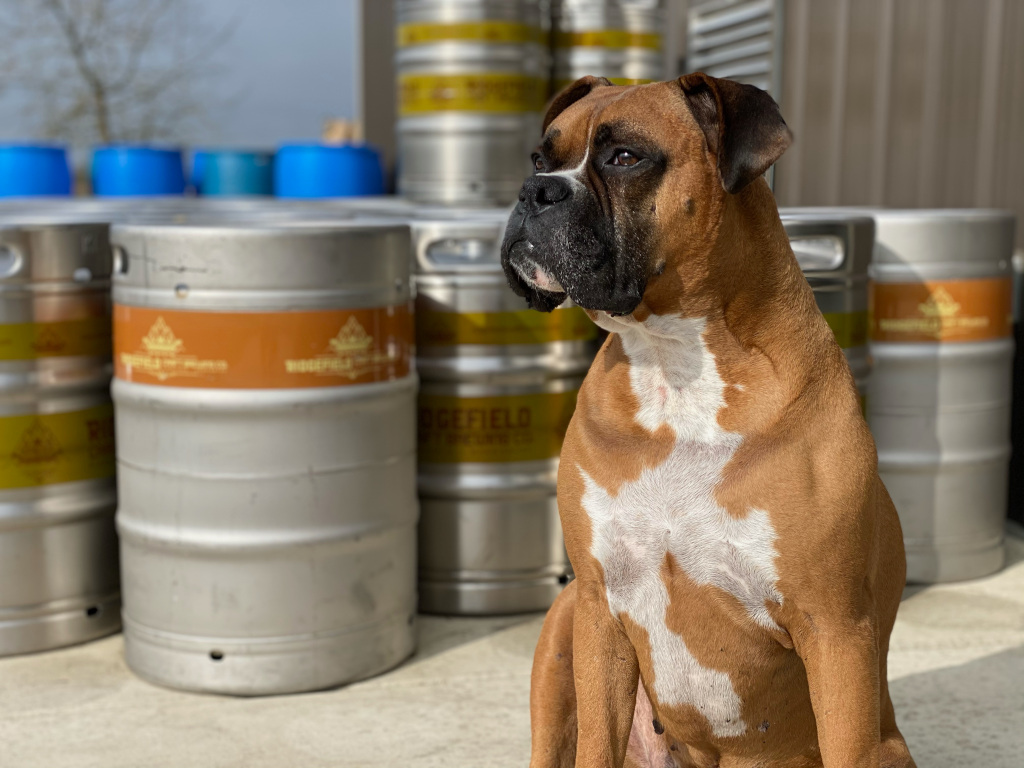 RCC: Please give a little background or history on your business, and describe the business/services.
Ridgefield Craft Brewing: We are a production brewery, distributed throughout Washington via Corwin Beverage (Kendall's Pioneer and Browar Polska). We also have a Taphouse in Downtown Ridgefield, where we sell our own draft beer creations along with other local draft beer and cider. We also offer a selection of wine from local Ridgefield wineries. Additionally, we host a variety of great local musicians that perform on our patio stage.
Ridgefield Craft Brewing
Address: 120 N. 3rd Ave., Ridgefield, WA
Contacts: Steve Dronen – Owner
Phone: (360) 727-3046
Web: www.ridgefieldcraftbrewing.com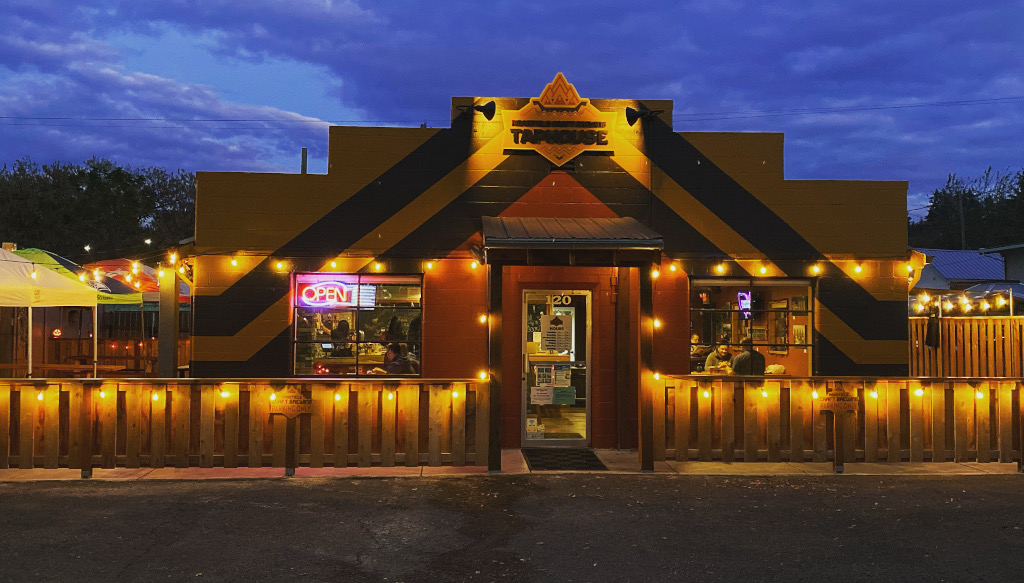 RCC: Please share some highlights about your business – unique offerings, employee benefits, community involvement – things you're proud of that stand out.
Ridgefield Craft Brewing: We pride ourselves on offering not only great craft beer, but a charming Taphouse for all of our beer drinking friends to come and enjoy! We always try to offer a variety of food, including Smokin Frank's BBQ and The Doghouse, and all of our neighboring businesses in Downtown Ridgefield (Vinnie's Pizza, El Rancho Viejo, Pioneer Street Cafe and Bakery, Little Conejo and Sugars BBQ). We welcome our customers to bring in food from any of these local establishments (as well as the other fine food trucks that we host) to enjoy while sipping on our brew! And our entertainment…amazing! We feel so blessed to have some of the most talented musicians, right here in our local area. We love to showcase these great folks, and our customers show just as much support for them as we do! But our biggest pride is our staff! Team RCB consists of the most incredible people! We love them like family, and treat them as such. Every team member of RCB contibutes a certain something…something that makes us special. We (as owners) feel it, and so do our customers.

RCC: What do you like most about being part of the Ridgefield community? (If you're located outside of Ridgefield, please talk a little bit about how your business ties into the area).
Ridgefield Craft Brewing: Ridgefield is an amazing little town, all around! From the city officials, to Main Street members, to RSD employees, to other business owners, to all of the residents…the people truly make Ridgefield what it is! We've never been a part of a community that shows such kindness and support, and makes us feel like we've lived here our whole lives! We couldn't imagine living or working anywhere else!

RCC: Is there anything else you'd like to share or call out in your Member Spotlight?
Ridgefield Craft Brewing: We would like to thank Don Stose for being the absolute best Mayor a city could ask for! He made our business start-up the most comfortable experience. We will always consider him a good friend!
We'd like to give a huge shout out to Roberto and his team at El Rancho Viejo! They have been amazing partners from day one! We love them dearly, and thank them for being such great neighbors!
We'd like to recognize Team Serface (Cross Country Mortgage) for always supporting RCB, from a personal standpoint and on the business level. Thank you Renee!
And lastly, we'd like to give the biggest stout-out to our partners and friends at Ilani! They have been a crucial block in the foundation of our success! Thank you Kara, Tom, Thomas, Joe, Rosemary, and everyone else at Ilani that has helped pave the way for RCB! We are truly blessed to have your support!