The March 2021 Monthly Member Meeting for the Ridgefield Chamber of Commerce is Wednesday, March 31st at 12 pm and will feature guest speaker Traci Wise.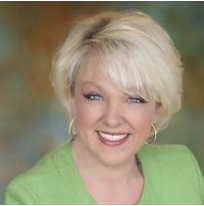 Each month the Ridgefield Chamber of Commerce brings talented individuals to educate on topics that are relevant to the success of your business.
Traci is a dynamic servant leader with a long track record in mentoring and educating people grow successfully in professional business roles. Her expertise is in training and coaching people in a variety of business tools that deliver exceptional results. She has a passion for people by going above and beyond to elevate the customer experience. Her positive spirit shines through her desire to raise individuals to their potential. Known for being empathetic, charismatic and motivational with a great sense of humor.
To obtain access to the event click this link for Zoom virtual meeting details.