The Ridgefield Chamber of Commerce is excited to announce our first Member Spotlight focus of 2022 to be Carts by the Park. We asked their people some questions about their business and how they see themselves as unique in the Ridgefield community. Here is what they shared with us.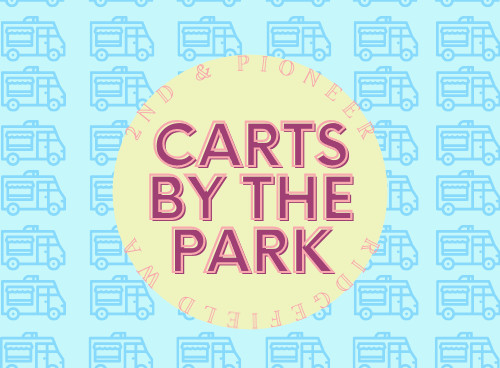 RCC: Please give a little background or history on your business, and describe the business/services.
Carts by the Park: Food Cart Pod in Downtown Ridgefield. Our goal was to expand the dining options in downtown while supporting the established restaurants we truly enjoy.
Carts by the Park
Address: 219 Pioneer, Ridgefield, WA 98642
Contacts: Kristin Riggs
Phone: (503) 267-2013
Web: cartsbythepark.com
RCC: Please share some highlights about your business – unique offerings, employee benefits, community involvement – things you're proud of that stand out.
Carts by the Park: We love each of our carts offer top notch menu options made with passion.
More over we are happy to see others enjoy the expanded options as well.

RCC: What do you like most about being part of the Ridgefield community? (If you're located outside of Ridgefield, please talk a little bit about how your business ties into the area).
Carts by the Park: How friendly everyone is & all the smiles. We have many foodies drive from the far reaches & consistently hear the surprise of how nice "little Mayberry" is.

RCC: Is there anything else you'd like to share or call out in your Member Spotlight?
Carts by the Park: By January we expect our pod to be full with 5 carts options and the carts staffed to offer more days & longer hours.